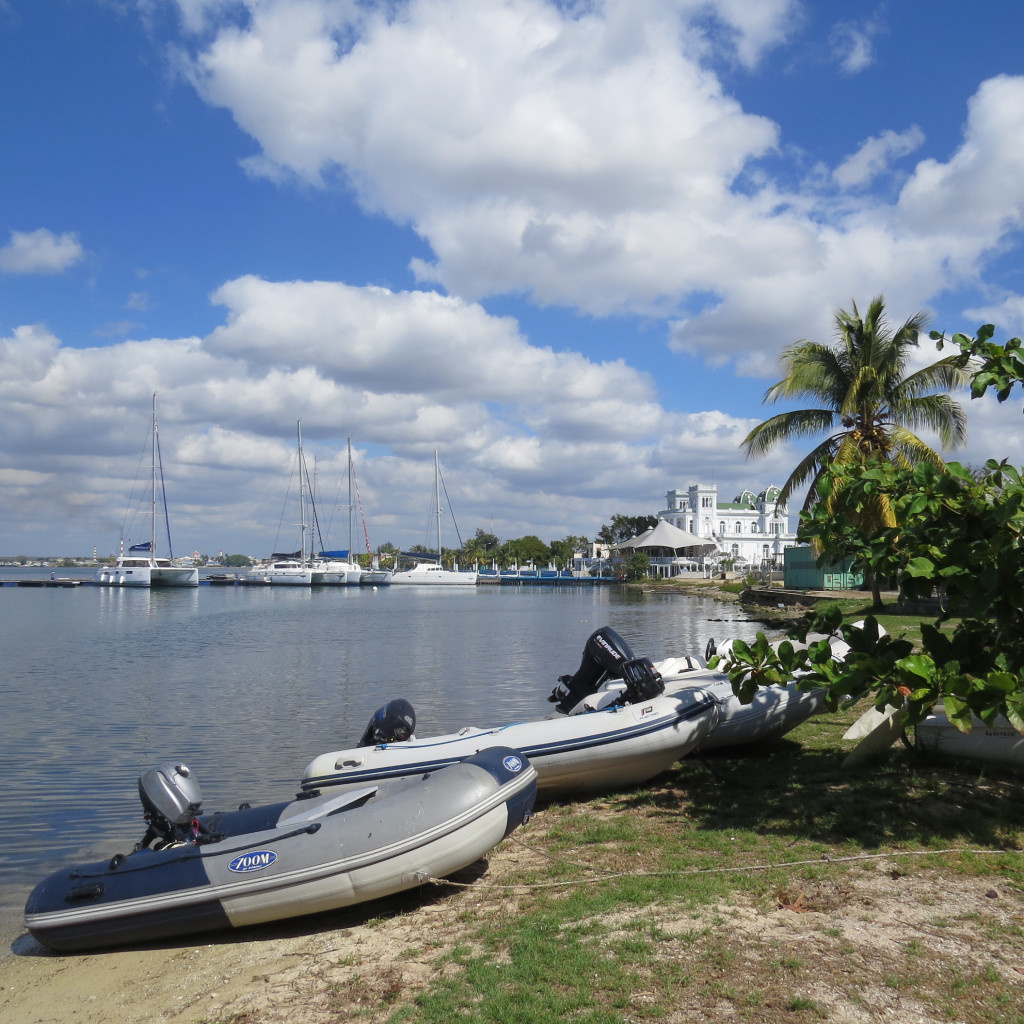 Cruising Compass is excited to have received dispatches this winter from cruiser Sissy Puedes in Cuba and will be sharing them over the coming weeks! Here's the fourth installment…
When I arrived at Cienfuegos, the Guarda Frontera who dinghied out to meet me came armed with a new paper to sign. It stated that I understood and would comply with the rules of the marina, i.e. show a light at anchor and agree to take my dinghy out of the water every night.
Winching up our ten-year-old relic was a two- or three-person job. And, I assured them, nobody else wanted it. I did not agree.
Why the sudden need for security? I asked whether there had been an increase in crime? The officers exchanged a look full of cultural context and shook their heads no. It wasn't something we would discuss.
The junior officer suggested I lock the motor to the boat instead. I agreed.
The next day I found the lock, rusted solid. Another cruiser dropped by to help and filled me in on the crackdown. Two nights earlier, a lock had been nearly cut through before the owner scared off the would-be thief.
Cubans seemed squeaky clean and honest. Who would risk prison for a dinghy?
After three hours the lock hadn't budged. When the officers returned that night, I argued that anyone would be crazy to steal the patched, flooded, crippled boat. After another mysterious look, they took the dinghy into custody.
Their paranoia mystified me. You couldn't sell a hot boat in Cuba; Cubans couldn't even own boats. Then it hit me. Perhaps profit hadn't been the motive. Perhaps it was the boat itself, the means of transportation to a different end.
The next morning when the officer returned my dinghy, his professional smile confirmed my suspicion. It wasn't something we would ever discuss.